A pool is a great addition to any home as it offers several benefits for your family. It makes it look even more inviting when you put effort into decorating your poolside at home. Decorating your poolside doesn't have to be expensive or complicated. With a few simple tips and tricks, you can decorate poolside at home in a way that transforms it into a relaxing oasis.
Here are some easy ways to deck up the poolside in your home:
Start with the Landscape
One of the most important aspects of decorating your poolside is landscaping. You want to create a natural and inviting space that complements the pool. Consider hiring a professional landscaping company to design and install a beautiful landscape that will make your poolside look amazing. They also help you make the right choice of plants that go with your space and enhance the overall look of your poolside.
Add Outdoor Furniture
Another way to deck up your poolside is by adding outdoor furniture. You want to choose furniture that is comfortable and durable, as it will be exposed to the elements. Consider getting a set of lounge chairs or a sofa with waterproof cushions. You can also add a table and chairs for outdoor dining or a small bar for drinks and snacks.
Install Outdoor Lighting
Adding outdoor lighting can create a warm and inviting ambiance around your poolside. There are several options for outdoor lighting such as string lights, lanterns, and spotlights. You can also install underwater LED lights in your pool to create a beautiful and mesmerizing effect at night.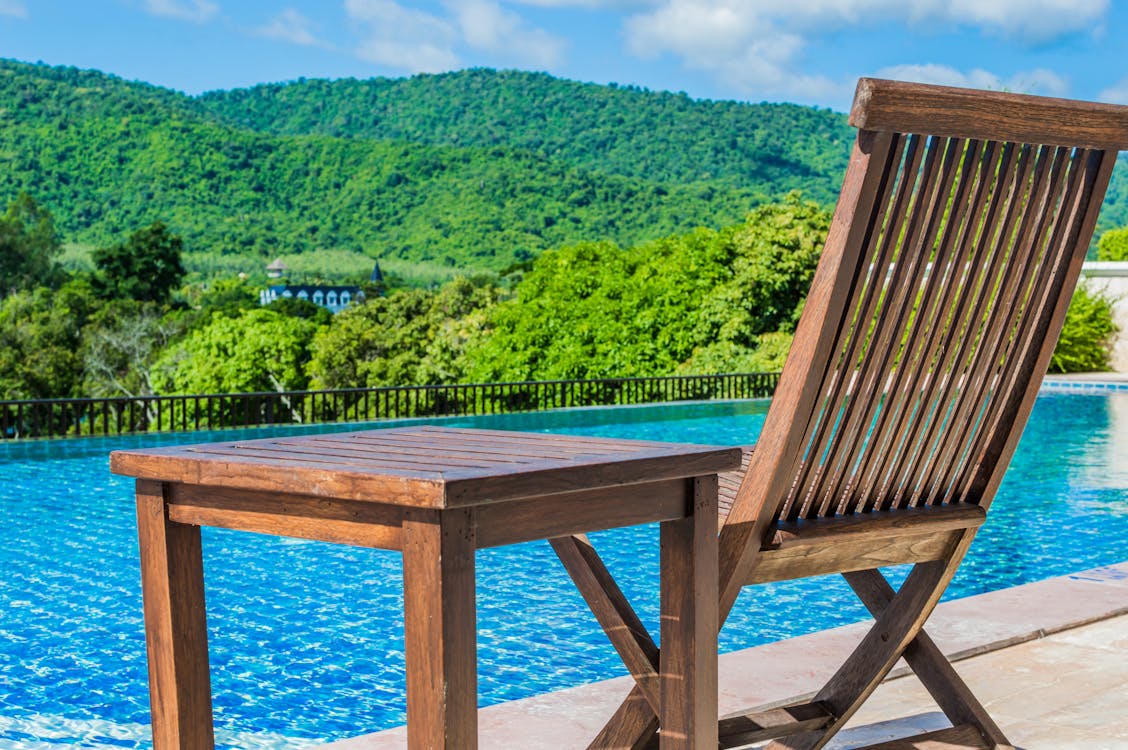 Add Water Features
Water features can enhance the overall look of your poolside and create a relaxing atmosphere. Consider adding a fountain, waterfall, or a small pond near your pool. These water features can also help drown out any noise from the surrounding area, creating a peaceful environment.
Decorate with Plants and Accessories
Plants and accessories can add color and personality to your poolside. Choose plants that are easy to care for and can thrive in your area. You can also add decorative accessories such as outdoor rugs, decorative pillows, and artwork to enhance the overall look of your poolside.
Decorating your poolside at home is a fun and creative way to make your home feel more inviting and relaxing. With these simple tips and tricks, you can easily transform your poolside into a beautiful and functional outdoor space.
Hire a Professional Landscaping Company
Whether you're looking to relax, entertain guests, or just enjoy the outdoors, these decorating ideas will help you achieve your goals. Don't forget to consider calling us at Turrific Turf for professional landscaping services. We will help you design and install a beautiful landscape that will make your poolside stand out.
If you're in the Windsor area, and looking for reliable and professional landscaping services, contact Turrific Turf today.